According to the government, the week of the 30th of September to October 4th is "La semaine contre la violence et l'intimidation à l'école". I found this out yesterday (September 30th) when the posters and package of pamphlets showed up on my desk.
Despite the above and even though the posters and the official website for this campaign are all in French (with no English translation), the videos do not work on the site, the lay out is boring and long-winded and the tips given on the pamphlet are obvious and unhelpful, I will still get in to the spirit of things and start our week off with a nice infographic for students on what they should think about before sharing a photo online.
See on Scoop.it – ipadyoupad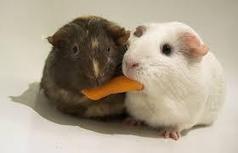 Should you share that picture on the web like these cute gerbils? This step-by-step guide will help clear up the confusion!
Lina Gordaneer's insight:
A nice infographic for the students that takes them through the thought process they should be going through when sharing a photo on social media.
See on www.edudemic.com