See on Scoop.it – ipadyoupad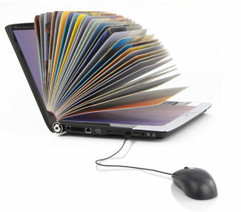 Reading. Writing. Math. Those are the big ones, right? Up until recently, a lot of people would have probably said that was correct. But since it is 2013 and so much of our lives happen online, digital literacy is being added to the list.
Lina Gordaneer's insight:
Just another great infographic to hammer home the point that we really really need to get our coding club off the ground….
Also the question of whether digital literacy is the 4th literacy is interesting. What do you think? My first thought is yes- as it encompasses navigating a digital world (accessing, curating information and then hopefully creating somethine new with it). But perhaps all the literacies overlap or at least jigsaw together? Can one survive without the other?
See on www.edudemic.com