Here is the Gazette version of the La Presse article I published at the beginning of the week. It is an interesting example of how two newspapers took the same study and put their own spin on it. The La Presse article leaves you with the feeling that we are all doomed- that the iPad is only  a distraction factory and that the state of education is crumbling before our techno-blurred eyes.
The Gazette article chooses to emphasize the benefits of the iPad and everything it can do, while sandwiching the distraction between the benefits of the iPad and ways teachers are finding to negotiate their students' distraction.
Here is a link to the full report. It sounds like it might be best to read it and make up our own minds…
(Also-for an iPad study in Montreal, why weren't we included?)
See on Scoop.it – ipadyoupad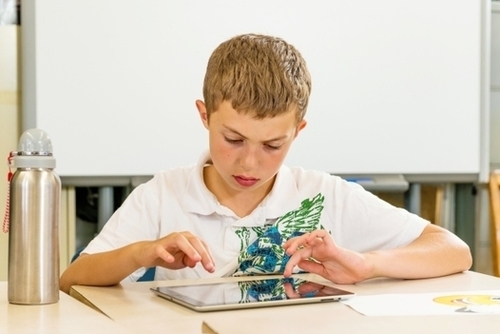 Thierry Karsenti remembers the intense look in the young girl's eyes when he moved to take her iPad away. "My Precious!" she said, Gollum-like, clutching the tablet to her chest.
See on www.montrealgazette.com