Last Thursday we had our first meeting of the Coding Club (hopefully we can find a better name for it). A dozen students came to the library after school as well as three teachers who wanted to learn how to code. 
Maja Frydrychowicz, a computer science teacher at a local Cegep, generously donated her time to get us started. She began by showing us how a whole block of code looks like by running a program she developed that demonstrated how cells would react in a petrie dish. She ran the program once and then changed just one line of code and ran the program again. What we saw on the screen was completely different. This was a great way of showing the students how every little bit counts. She also emphasized that programming is one of the most social kinds of work (contrary to popular belief)- most programs are written by a group of people in constant communication. She also warned them that it can get frustrating and that there is a lot of trial and error in programming, so not to get discouraged if it doesn't work right away.
Then she showed us Scratch and we paired up to work on a few of the challenges she set for us. She concluded with a take home challenge of making a labyrinth for our cartoon cat in Scratch. The hour went by very quickly, with many people staying on to work on their projects.
This week we are going to continue where we left off. There are also a few students who have their own projects they would like to work on – Maja will be around again this Thursday and is very willing to share her expertise!
Below is an article about some amazing youth innovators to get us more inspired!
See on Scoop.it – ipadyoupad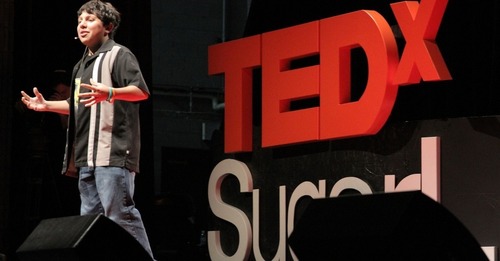 Here are 10 youth innovators, from ages seven to 15, particularly worth noting and working on projects ranging from games to anti-bullying apps.
See on mashable.com