When I first clicked on this article I thought they were going to talk about the propensity of open data available to us in this fabulous digital age. I thought it was going to be an article on how to use statistics in the classroom.
Boy, was I wrong.
The data they are talking about is the kind that you collect in real time from your students using a quiz tool like Socrative. I have talked about this subject before, but lately I have seen some renewed interest in this subject- a teacher came to me last week asking about a good tool for this purpose.
The author of the article below makes a very good case for using these tools to gage the level of understanding of her students, or taking a poll and asking them what they feel they need to work on. As a 1:1 school, this tool is particularly appropriate as each student can use their devices and reply to the quiz. Their answers are hidden from their classmates (which hopefully translates into more honest) and the report is immediate which means that it will be very evident who is not understanding and intervention can happen right away.
I would be interested to hear from any teachers who have used an online, interactive quiz tool with their students. Let me know!
See on Scoop.it – ipadyoupad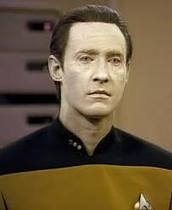 The phrase "using data to drive instruction" is showing up everywhere in education circles lately. Particularly with the incorporation of the Common Core State Standards.
See on www.edudemic.com