Danah Boyd is a Microsoft Researcher on all things youth and social media, and one of the most sensible voices out there. If you haven't heard of her or read her blog, I recommend you do it now. Add her to your RSS feed. Check in once in a while to read her thoughts. I guarantee you will feel better about the state of our youth.
She has a new book coming out this month which I am very excited to read. But, while we wait for February 25th, here is an interview with Ms. Boyd below. Always thought-provoking, here is a quote about privacy and youth to whet your appetite:
Many adults assume teens don't care about privacy because they're so willing to participate in social media. They want to be in public. But that doesn't mean that they want to be public. There's a big difference. Privacy isn't about being isolated from others. It's about having the capacity to control a social situation.
It is a short interview but well worth the read.
See on Scoop.it – ipadyoupad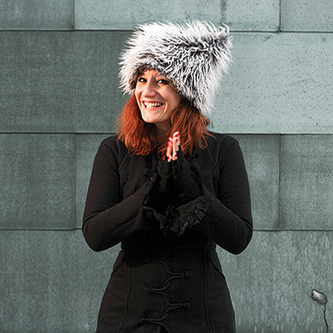 Microsoft researcher Danah Boyd tries to puncture some myths about teenagers and the Internet.
See on www.technologyreview.com