Two things caught my eye this morning as I was pursuing my RSS feeds. First was the article on Langwitches abut Selfies.  The second was this infographic on how kids use Social media. Now we have seen many of these infographics, but the one fact that made me pause was in the "Harm" section:
33% surveyed said being famous was either somewhat important, important or very important
But then I looked at some of the slideshare presentations Langwitches provides in her article that give a different perspective on the selfie. Could it be that the Selfie is not so much narcissistic as a way for people to begin re-defining our beauty norms? How we view each other and ourselves? A way where the average person can highlight they own everyday selves and celebrate that?
Intriguing thought. I am not sure I am convinced however. When people (and I am thinking especially of young girls) put up Selfies on instagram or Facebook or snapchat, they mostly do it in the hopes of receiving likes, or hearts or whatever the thumbs up option is on their platform. They are seeking to define their own beauty in the eyes of other people, by external approval. My worry is that their self esteem will now depend on that instead of being grown from within.
What do you think?
See on Scoop.it – ipadyoupad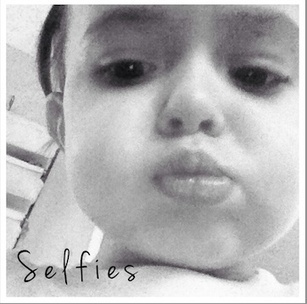 The impact of the SELFIE on our culture has started to intrigue me. As I see my little granddaughter love looking at (and taking) pictures and videos of herself on the iPhone and iPad… I wonder w…
See on langwitches.org