This article is brief but makes a very good point (not that the two are mutually exclusive- we all know the brevity is the soul of wit..) With multimedia projects that are shared with a wider audience than the teacher becoming the norm, what is the best way to cite your sources so that anyone who comes across your project can verify your sources? This article provides some suggestions!
See on Scoop.it – ipadyoupad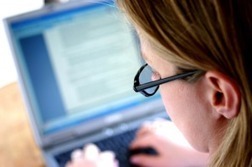 For generations, students have created note cards to document and organize these resources and/or submitted a bibliography page with their finished work.
See on www.edudemic.com