Did you know that the latest version of Google Chrome and the Mars Curiosity Rover take between 5-10 million lines of code?
Check out this cool article and infographic to see how much lines of code it takes to make apps, search engines, video games + more!
See on Scoop.it – ipadyoupad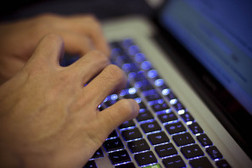 From basic iPhone games to entire operating systems for computers, just how much code does it take to make our electronic lives happen? Just a fun, visual way of showing just how much coding is in our daily lives!
See on www.edudemic.com