It is that time of year again, where I have been asked to review our decision to use the built-in tools on the iPad for the students' agenda,Reminders and Calendar.
Which, by the way, I think is a good idea. Is it working? Are the students using it? Is it helpful? Efficient? Practical? What are the challenges? These are questions we should be asking ourselves every year.
In order to get a better idea, I conducted a very brief and wholly unscientific survey of the Grade 7 class to see what they were using. I was able to survey 23 out of 24 students. Here are a few of the results:
2 Use an outside app called ABC Notes (which hurts my brain a little, but there you go- different strokes for different folks)
3 Use the paper agenda provided from the school on the recommendation of the academic counselor
5 have bought their own print agenda
Which puts me in a bit of a quandary. As yesterday's post pointed out, there are advantages and disadvantages to both print and electronic. Add to that the variety of learning and organization styles of our students and it it is hard to figure out what to recommend as the best option.
However, I do think it is important to get students used to using online organization tools such as e-calendars, etc. Personally my life is lived on my google calendar. My husband and I share each other's calendars so we know what it is going in each other's life. My daughters have their own calendars for their activities. I have one for work and one for home.  When I look at my calendar I get a good picture of how my week is shaping up. The best part is, it is synced with my iPhone, iPad, computer at work as well as anywhere I care to look for it.
However, I also keep a print list beside my desk at work and my computer at home for tasks that need to be done. This method works for me because I am pretty sedentary- I am usually only in one place. The list allows me to look away from the computer for a moment and regroup.
See? Everybody is different. Having said that, It would be nice to find a Homework agenda that encompasses the best of these worlds. So in that vein, I am going to start reviewing (and in some cases, re-reviewing) some homework agenda apps in the next couple of weeks.
I have taken my criteria from last year and revised it, putting the new text in bold:
Easy and quick to use
Clean, intuitive interface
Different views (daily, weekly, monthly) of all assignments
Easy to input assignments
Different colours for different classes
Alerts for assignments
If not free, then cheap
Easily synced with your other devices
I have taken out:
Importing schedules is less important I think as our students already have their schedules in other places.It is nice for them to have the option, but less of a priority than I originally thought.
It would be great if it could talk to our intranet, but that might be too much to ask.
Yeah. Not going to happen for a while.
I am going to start by reviewing the apps in the article below, then by trying out something called Fantastical 2.
If you have any suggestions, or feel like I should add something to my criteria, please let me know!
See on Scoop.it – ipadyoupad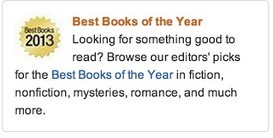 See on www.educatorstechnology.com